Op deze pagina vindt u geen webshop.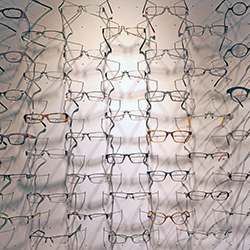 Het kopen van een bril of een hoortoestel is iets dat u moet ervaren!
Een nieuwe bril of hoortoestel moet je passen en voelen. Net als bij een puzzel moeten alle stukjes op hun plaats vallen.
Met een eigen foto en een afbeelding van een bril krijgt u geen reëel beeld en ontbreekt het advies over de keuze. Om er geen onmogelijke of lastige puzzel van te maken nodigen wij u dan ook van harte uit in onze "echte" shop te laten adviseren door onze opticiens.
Dit geldt natuurlijk ook voor hoortoestellen, deze zullen aangemeten moeten worden volgens protocollen waarbij het totaalplaatje zeer belangrijk is.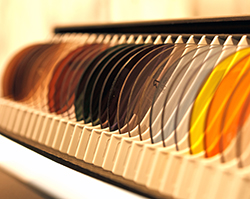 'Geen webshop, dan moet ik zeker lang wachten op mijn nieuwe bril?' In tegendeel, wij maken zelf de glazen op maat. Met onze 1-uur service loopt u snel met uw nieuwe bril naar buiten.